Quality Old-World
Gourmet Groceries
With almost ninety years of experience, we at Labriola's have perfected our grocery product selection to include the highest quality and most unique items that are most often imported from Italy. We ensure our costs are kept low to provide our customers with a gourmet experience at an affordable price.
Welcome to our world of cheese! An Italian meal would not be complete without an excellent cheese pairing, and we have a wide variety of options to satisfy a range of tastes.
Parmesan Regiano (Imported)
Imported Romano
Fresh Mozzarella
Auricchio Imported Provolone
Mild Provolone (Bel Gioso)
Fontinella (Stella)
Gorganzola (Bel Gioso)
Caesar Blend (Romano, Parmesan, Asiago)
Ricotta & Marscapone
Bellavitano (Balsamic, Chipotle, Espresso, Gold, Merlot, Raspberry)
Domestic Parmesan
Pecorino Romano
Buffalo Mozzarella
Bel Gioioso Sharp Provolone
Asiago (Stella)
Burrata (Bel Gioso)
Danish Blue Cheese
Feta
Impastata Ricotta
Boar's Head (Gruyere, Piave, Manchego, French Brie, Harvati, Fontina, & Cheddars)
Imported
Deli Meats
Imported Prosciutto, authentic Mortadella, spicy Genoa Salami, and Black Pepper Turkey are just a few of the fresh deli meats that occupy our deli showcase. We order in small batches to ensure that each slice is fresh and done just the way you like it. We hand-craft deli sandwiches and trays from this wide array of options, so that each dish is unique to you and your tastes!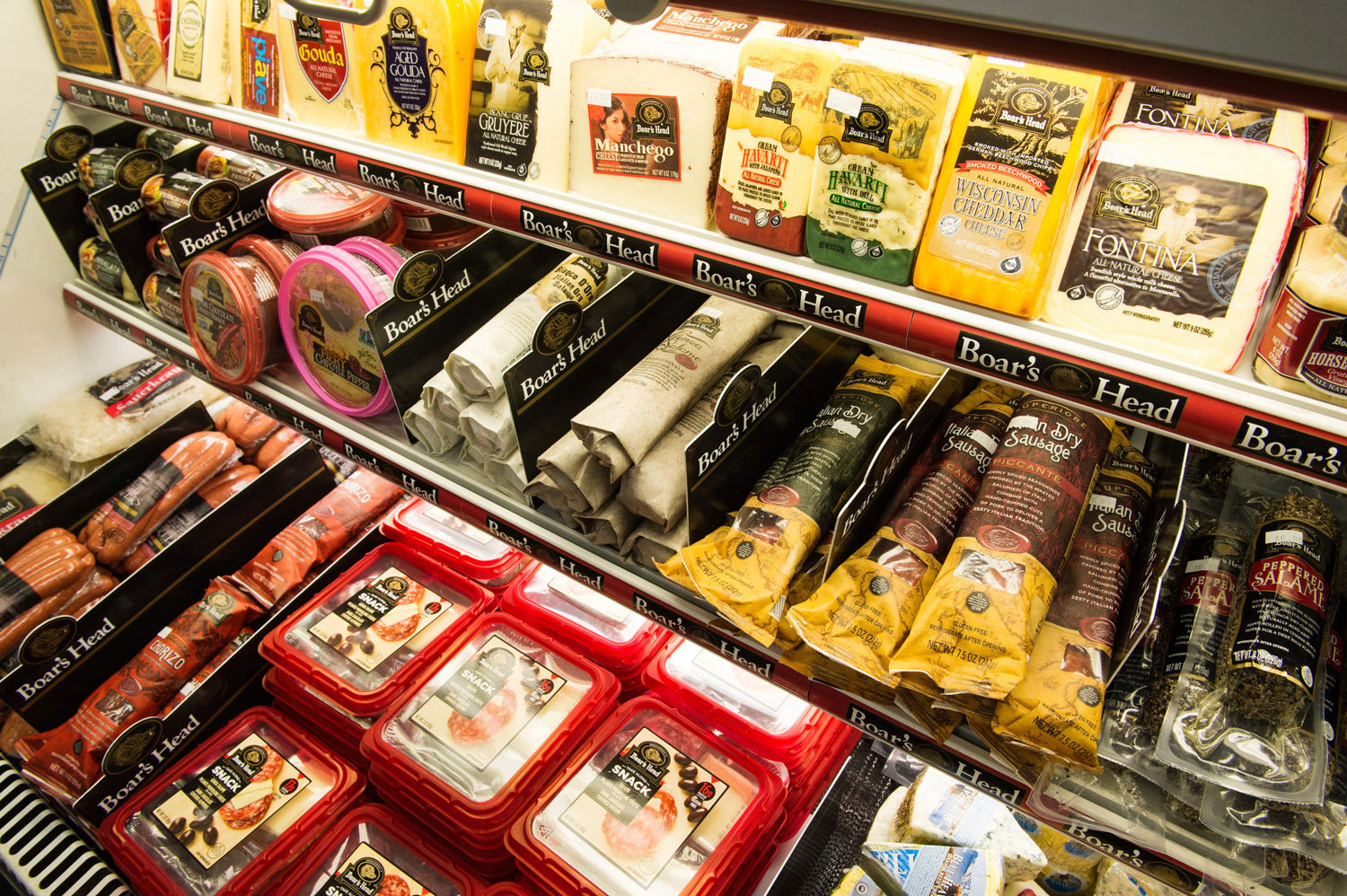 Our Famous
Pastas & Sauces
Our homemade Labriola's Pasta, Marinara, Tomato Basil, and Creamy Parmesan speak for themselves, so we don't have to. And we know that individual pasta sauce preferences are not only unique but can "make or break" a meal. So, we also carry a wide variety of both domestic and imported sauces and tomatoes to ensure that all sauce preferences are satisfied! Whether you prefer to spend the day making your own with San Marzano tomatoes or heating up a perfectly seasoned jar of Gia Russa Hot Sicilian sauce, you'll find exactly what you need in our sauce aisle.
But with the perfect sauce must come the perfect pasta, and Labriola's has you covered. We have a full selection of De Cecco and Barilla dried pastas, as well as artisanal dried pastas from Rustichello d'Abruzzo and freshly made Labriola's frozen pastas.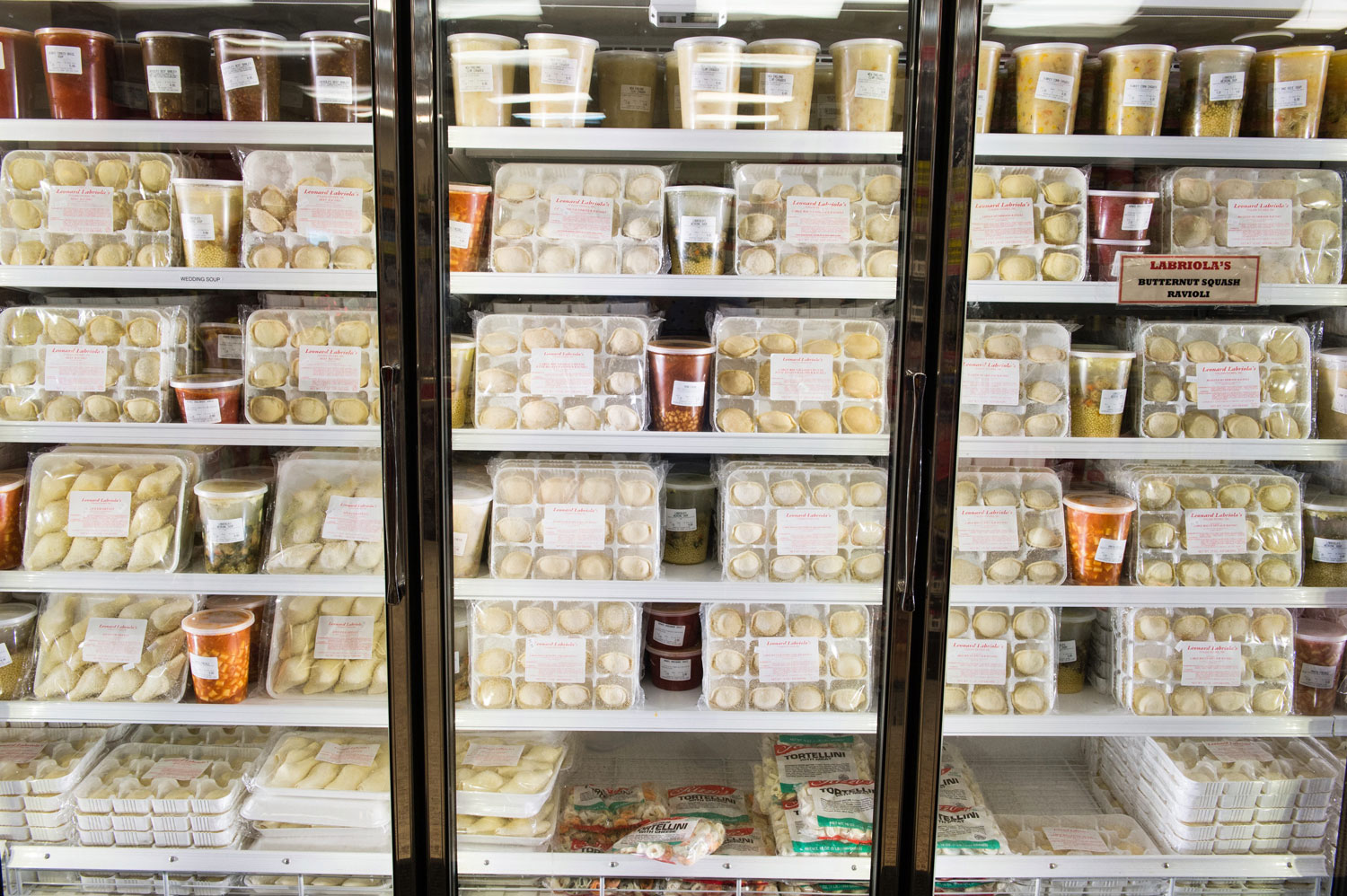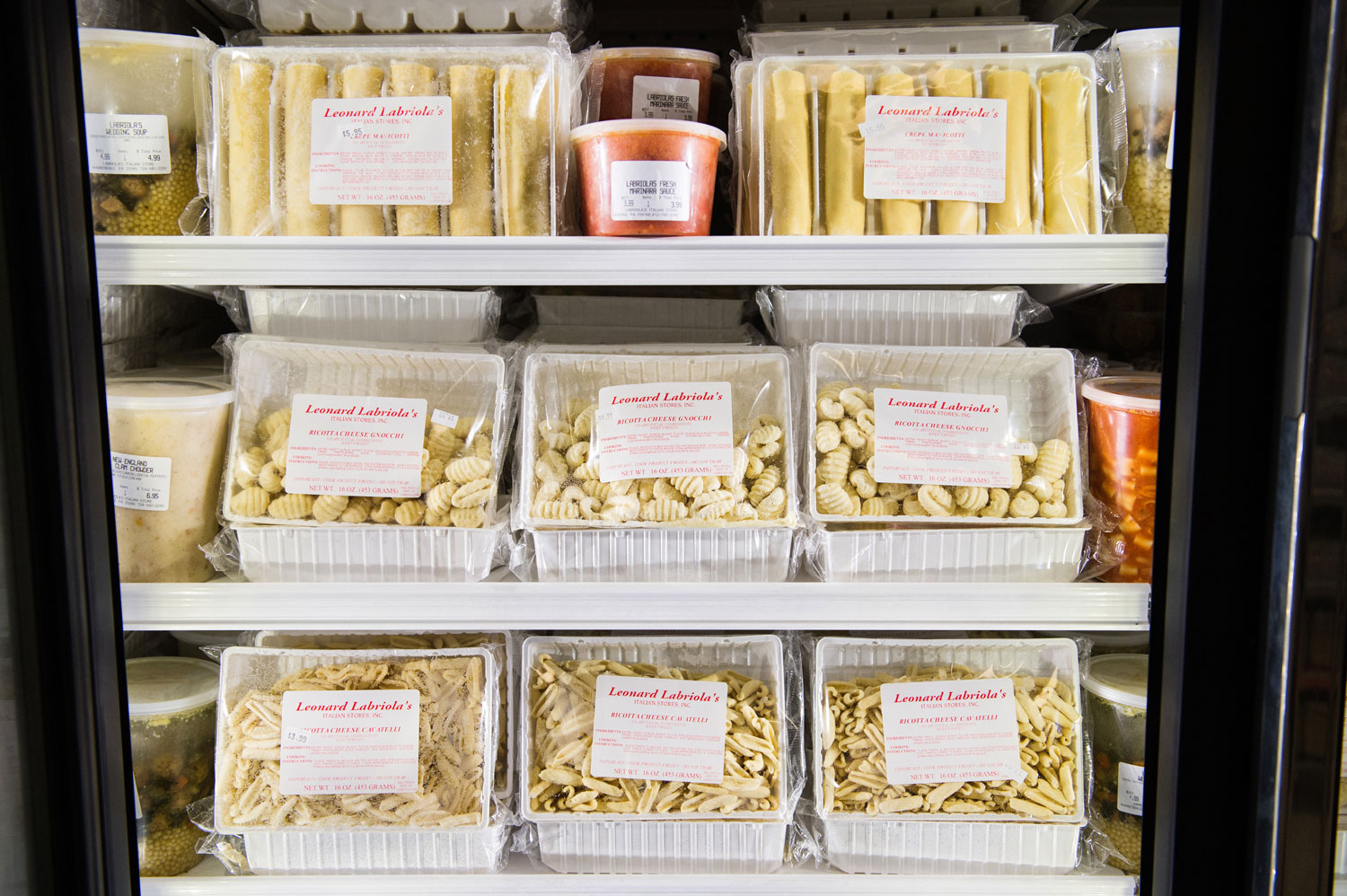 Old-World
Olives & Olive Oils
Our deli case is stocked with over 10 varieties of Mediterranean olives that make the perfect addition to a deli tray, salad, or appetizer bar. And for all of your cooking, dipping, marinating, and dressing needs, our Olive Oil aisle is filled with dozens of labels and styles, flavors and mixes.
Gourmet
Coffee & Espresso
Italian Espresso—need we say more? It you take a stroll down a quiet side street in Venice, you will surely see signs for Lavazza and Illy, Kimbo and Medaglio D'Oro in cafe windows. If you take a stroll down our coffee aisle, you'll see the same brand names at affordable prices.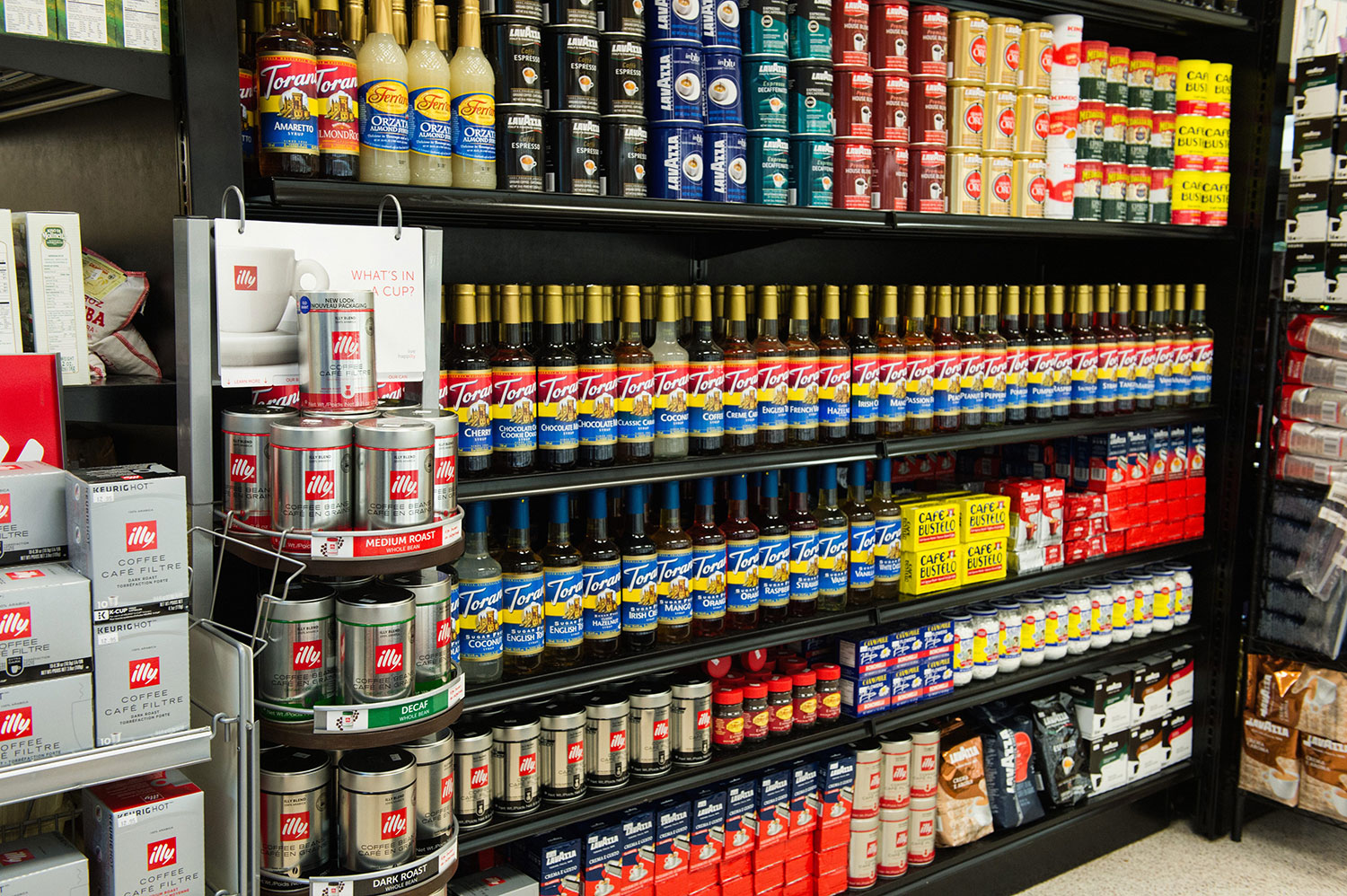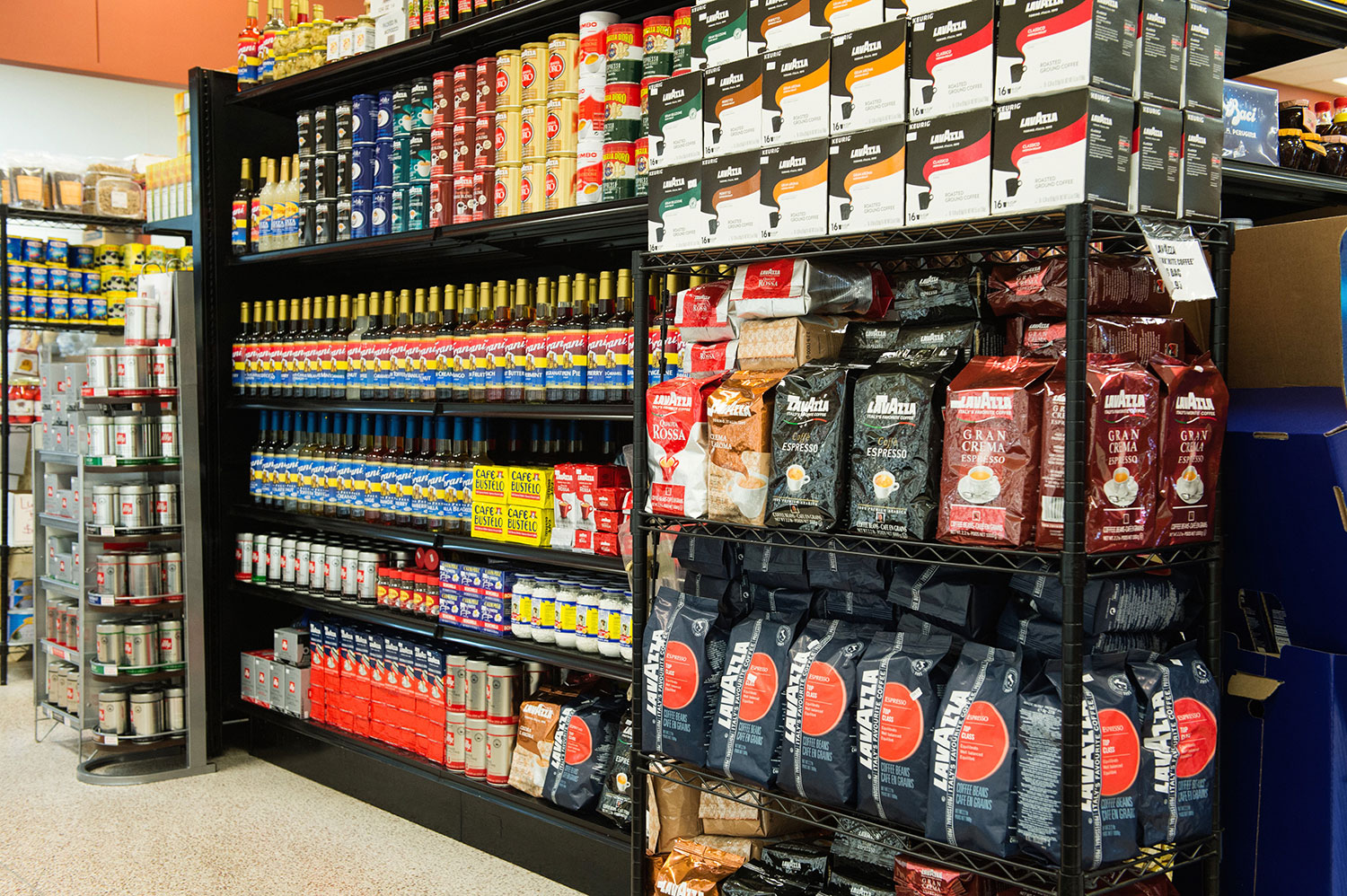 Fresh Baked
Breads
Every morning as the sun rises, so do the Mancini's and Breadworks' trucks through the Pittsburgh hills on their way to our four locations. Our shelves are stocked daily with the freshest Italian breads and rolls, and deli case lined with fresh pepperoni rolls and pizzas homemade with high quality dough.
Delicious
Cookies & Desserts
No Italian grocery store would be complete without a full shelf of Nutella—we've got you covered! And be sure to check out our selection of store-made pizzelles and locally baked cookies, as well as imported gelatos, panettone and torrone.
Unique
Gifts & Baskets
Our relationships with craftsmen in Italy allow us to import fine ceramics and gifts and offer them to our customers at very affordable prices. If you're in the market for a gift, ask us about our handmade dishes and platters, or our custom Gift Baskets!